Locking Assurance Cap System for Quick Connectors
Featuring the latest technology in mechanical verification, the Locking Assurance Cap is a patented system that serves as a device to provide 100% confidence the tube is fully seated into the quick connector and features a durable secondary launch.
With the use of the Locking Assurance Cap, you can trust that the connection has been made thanks to tactile and audible feedback. The Locking Assurance Cap eliminates false positive connections and additional secondary verification operations while featuring color options for identification or Poka-yoke.
Locking Assurance Cap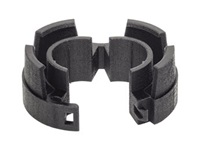 Locking Assurance Quick Connector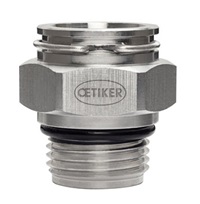 Product Advantages:
Assembler
- Tactile and audible feedback ensures the connection has been made
- Low installation and insertion force
- Eliminates false positive connections and secondary verification operations
- Black, natural, and gray color options available for identification
Tier
- Installed after tube forming operation
- Durable latch and hinge mechanism
- Reliable and secure
- Easy installation on tube line set
- Tube grip technology maintains position on tube
Click
here
for information on Locking Assurance Cap System for Quick Connectors.