Mission-critical eMobility Shielding
eMobility
Due to the parallel emergence of four megatrends – Transportation-as-a-Service (TaaS), Autonomous Vehicles, Digitalization and Electrification, the automotive industry is being reshaped. eMobility, or the development of electric-powered drivetrains, is shifting vehicle design away from fossil fuels and carbon gas emissions.

Our Product in eMobility
Oetiker supplies connecting solutions for mission-critical applications in eMobility. We apply our broad and deep experience in the vehicle industry to design innovative, reliable and cost-effective methods of production. It is important that we provide engineering, prototyping and testing support to quickly create comprehensive solutions to overcome any clamping or connecting challenges.

Mission-critical Application
One of the most mission-critical applications in the hybrid (HEV) and electric vehicle (EV) is high voltage wire harnesses. EV, HEV and PHEV systems can generate unwanted electromagnetic interference (EMI) which radiates within the wire harness. If the EMI disrupts the electronic control modules it can degrade performance, or worse, cause complete failure of the vehicle. This is why securely fastening EMI shielding is so important.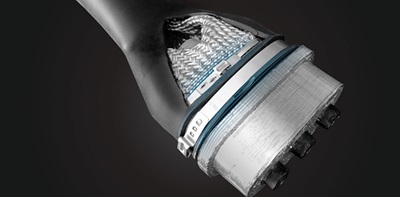 Reliable Installation
Many in the automotive industry understand the requirement to record 100% success in every connection. This capability is possible with our electronically controlled assembly system, the ELK 02. The electronically controlled pneumatic pincer has been proven reliable in production for 20 years. This system provides real-time data and records that the correct force and ear gap has been met every time our product is applied.

Clamping Solutions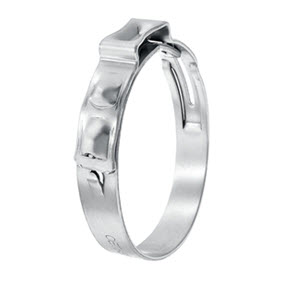 Installation Solutions
Electronically Controlled Pneumatic Pincers ELK 02